Showing Products 1 to 3 of 3 Products.
On sale!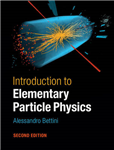 Hardback
Save £5.13 =

£43.86
Provides fully updated coverage of undergraduate particle physics, including the Higgs boson discovery, with an emphasis on physics over mathematics.
On sale!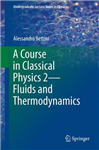 Paperback
Save £4.34 =

£29.65
This second volume covers the mechanics of fluids, the principles of thermodynamics and their applications without reference to the microscopic structure of systems, and the microscopic interpretation of thermodynamics.It is part of a four-volume textbook, which covers electromagnetism, mechanics, fluids and thermodynamics, and waves and light, is designed to reflect...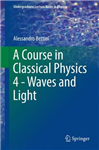 The textbook offers an ideal resource for physics students, lecturers and, last but not least, all those seeking a deeper understanding of the experimental basics of physics.
Showing Products 1 to 3 of 3 Products.