Showing Products 1 to 2 of 2 Products.
On sale!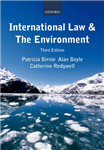 Paperback
Save £3.30 =

£44.69
International Law and the Environment continues to provide the definitive account of the core principles in international law concerning environmental protection. This edition expands on topical issues such as Genetically Modified Organisms and biotechnology, as well as offering new material on the International Maritime Organisation and NGOs.
On sale!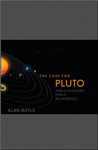 Hardback
Save £3.94 =

£12.05
Pluto is endearing. People identify with it, and had strong emotional reactions when, in 2006, it was demoted from planet status. This book will tell the story of its discovery, how it became a cultural object, and why, in fact, it should still be considered a planet.
Showing Products 1 to 2 of 2 Products.