Showing Products 1 to 2 of 2 Products.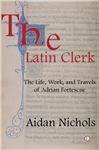 This biography of Adrian Fortescue presents an insightful look at a man, now perceived as an icon of Catholic traditionalism, facing a crisis of conscience over his affiliation with Liberal Catholicism and objections towards the intellectual conservatism of the papacy.
On sale!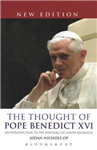 Paperback
Save £1.54 =

£18.45
Presents a chronological account of Joseph Ratzinger's theology in its development since the 1950s. This book offers reference to books and articles produced by Joseph Ratzinger between 1986/1987 and his election as Pope in 2005. It includes two chapters devoted to Ratzinger's writings on Judaism, Islam and other religions.
Showing Products 1 to 2 of 2 Products.