Sign up for offers & news
Enter your email address to receive news and special offers.
"My favourite in the whole book is the one where the timing is nearly right. General John Sedgwick, in the heat of an American battle in 1864, dismissed the enemy's shooting skills with the words,
'They couldn't hit an elephant at this dist-'


Taken from the introduction to the book
The Bedside Book of Final Words
What would you like your last words to be? For some people, the last thing
they ever say turns out to be their most memorable line, while for others, their
last utterance is disappointingly (often hilariously) mundane.
Compiled by Eric Grounds is a former soldier, Olympic sportsman, High Sheriff and Chairman of the Bench who is now a serial charity director. He lives in Northumberland and is the author of I Bet You That…, a humourous look at social history from 1841 to 2000.
The witty introduction was penned by Sir Richard Stilgoe. Famous on the BBC, notably on Nationwide and That's Life! and has he hosted a number of quiz programmes on Radio 4. He has also written the lyrics to Starlight Express and co-wrote the lyrics to Phantom of the Opera with Charles Hart.
This wonderful books illustrations were created by Bill Tidy MBE. Born in 1933, he is a British cartoonist, writer and television personality, known chiefly for his comic
strips 'The Cloggies' in Private Eye and 'The Fosdyke Saga' in the Daily Mirror. He has been the subject of This Is Your Life and has appeared on I'm Sorry I Haven't a Clue.
More titles from Amberley Publishing
On Sale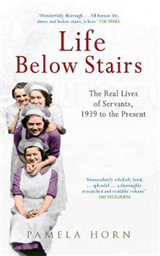 On Sale