Sign up for offers & news
Enter your email address to receive news and special offers.
Paperback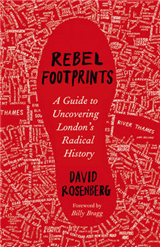 REBEL FOOTPRINTS
A Guide to Uncovering London's Radical History
David Rosenberg (foreword by Billy Bragg)
"You haven't walked the streets of London unless you've understood the secret history of revolt, rebellion and poverty hidden all around you in its bricks and alleyways. Rosenberg takes you there as no other writer has done" Paul Mason
Rebel Footprints brings to life the social movements and the vibrant cast of characters that have made London what it is today. From the suffragettes to socialists, from Chartists to trade unionists, the book transports readers from well-known landmarks to history-making hidden corners.
Rosenberg sets London's radical campaigners against the backdrop of the city's
multi-faceted development and preserves a rebellious history that is in danger of being forgotten.
Self-directed walks, illustrations, and original maps immerse the reader in the story of the city.
DAVID ROSENBERG is an educator, writer and tour guide, and author of Battle for the East End.
More thought provoking titles from Pluto Books
On Sale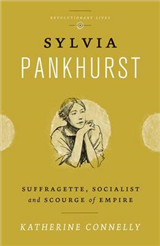 On Sale