Sign up for offers & news
Enter your email address to receive news and special offers.
Shop

>

Zoology & animal sciences
Zoology & animal sciences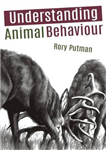 A highly readable and accessible introduction to current knowledge about the way animals behave. Comprehensive and authoritative. Beautifully illustrated throughout by wildlife artist Catherine Putman.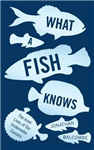 `Balcombe vividly shows that fish have feelings and deserve consideration and protection like other sentient beings' - His Holiness the Dalai Lama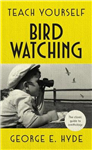 Appreciating the rich diversity of bird life on our island is about more than just looking out of the window. This beautiful book of birds, first published in 1962, is a wonderful resource for any amateur ornithologist of the present - or the past.
Hardback
Save £5.54 =

£14.46
'A pioneering study ... richly, empathetically and affectionately respectful of the human-animal bond' Sunday TimesWhy do humans love animals? The bestselling author of In Defence of Dogs and Cat Sense gives us the answers.Keeping pets is expensive, time-consuming, and seemingly irrational - so why do so many of us have...
Paperback
Save £5.14 =

£13.85
No one ever says 'I can't remember if I've seen a whale.' A close encounter with one of the most enigmatic and remarkable creatures on the planet is a life-changing experience. This comprehensive and authoritative guide covers everything you need to know about where, when and how to watch whales,...
Hardback
Save £9.54 =

£50.46
Extinct Birds was the first comprehensive review of the hundreds of the bird species and subspecies that have become extinct over the last 1,000 years of habitat degradation, over-hunting and rat introduction. It has become the standard text on this subject, covering both familiar icons of extinction as well as...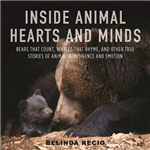 Extraordinary observations of animals living and behaving with feeling in our world.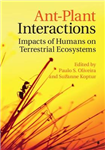 Ants and flowering plants are dominant in most terrestrial ecosystems, and their interactions are geographically widespread. This is the first resource for undergraduate and graduate students in ecology and conservation biology devoted entirely to human-induced global changes and their consequences for ant-plant interactions.
Paperback
Save £6.32 =

£15.63