Sign up for offers & news
Enter your email address to receive news and special offers.
Shop

>

Wildlife: birds & birdwatching
Wildlife: birds & birdwatching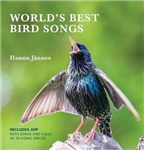 This beautifully illustrated and very useful book and audio CD combination brings together 80 of the most remarkable species from around the world.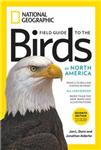 This fully revised and updated edition of the best-selling North American bird field guide is the most up-to-date guide on the market. Perfect for beginning to advanced birders, it is the only book organized to match the latest American Ornithologists' Union taxonomy .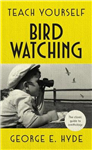 Appreciating the rich diversity of bird life on our island is about more than just looking out of the window. This beautiful book of birds, first published in 1962, is a wonderful resource for any amateur ornithologist of the present - or the past.
Hardback
Save £9.54 =

£50.46
Extinct Birds was the first comprehensive review of the hundreds of the bird species and subspecies that have become extinct over the last 1,000 years of habitat degradation, over-hunting and rat introduction. It has become the standard text on this subject, covering both familiar icons of extinction as well as...
Hardback
Save £7.54 =

£17.46
Foreword by Chris Packham This beautiful book accompanies the photographic competition celebrating some of the best bird photography of the year.
Paperback
Save £6.32 =

£15.63
Hardback
Save £4.34 =

£12.65
`An outstanding book' Spectator The story of the short life and tragic death of Bowland Beth - an English Hen Harrier - which dramatically highlights the major issues in UK conservation.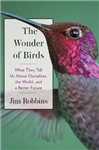 Our relationship to birds is different from our relationship to other wild creatures. We love to watch them, listen to them, keep them as pets, wear their feathers, even converse with them. Birds, Jim Robbins posits, have helped us in so many of our endeavours- learning to fly, clothing and...
Hardback
Save £13.54 =

£26.46
This comprehensive new field guide is an excellent addition to the world-renowned series - the ultimate reference book for travelling birdwatchers.