Sign up for offers & news
Enter your email address to receive news and special offers.
On sale!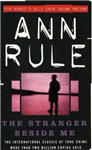 Paperback
Save £1.94 =

£9.05
The international classic of true crime . . . More than 2 million copies sold in the English language alone.
On sale!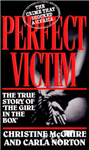 Paperback
Save £0.74 =

£7.25
This is also the story of Christine McGuire, a young, inexperienced deputy district attorney who prosecuted Cameron Hooker for kidnapping and successfully explained why Colleen - who had numerous chances to escape - stayed captive for so many years.