Sign up for offers & news
Enter your email address to receive news and special offers.
Shop

>

Trees, wildflowers & plants
Trees, wildflowers & plants
Paperback
Save £1.14 =

£7.85
`After I finished this book I alarmed my family by going into the garden and climbing the apple tree.' - Damian Whitworth, The Times
Paperback
Save £1.14 =

£7.85
Following the incredible Botanicum, Katie Scott returns with a companion activity book. Bursting with fascinating facts and puzzles, this book offers hours of entertainment to artists and nature lovers. Beautiful and inspiring, the myriad activities in this book challenge the reader to discover something new and use their imagination to...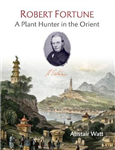 This is the first full biography of the great Scottish plant collector Robert Fortune, famous for working in China and Japan from 1843 until 1861.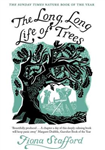 A lyrical tribute to the diversity of trees, their physical beauty, their special characteristics and uses, and their ever-evolving meanings Since the beginnings of history trees have served humankind in countless useful ways, but our relationship with trees has many dimensions beyond mere practicality. Trees are so entwined with human...
Paperback
Save £1.14 =

£7.85
A frank, illuminating and incandescent memoir by a trailblazing scientist; a moving portrait of a longtime collaboration in work and life; and a book that casts a whole new light on the natural world.
Hardback
Save £3.54 =

£11.45
Paperback
Save £3.54 =

£11.45
Learn to master the art of drawing and flowers from artists of the 19th century in Classic Sketchbook: Botanicals.
Paperback
Save £1.54 =

£8.45