Sign up for offers & news
Enter your email address to receive news and special offers.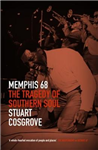 The second book in Stuart Cosgrove's vibrant trilogy of American soul music, told through the prism of social and civil upheaval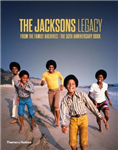 The Jacksons: Legacy is the first ever official book on the the Royal Family of Pop. This major volume reveals the untold, unseen and utterly unforgettable story behind the legend that is the Jacksons. Four specially commissioned chapters deftly weave together an unprecedented 12 days' worth of exclusive interviews with...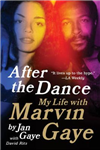 A riveting cautionary tale about the ecstasy and dangers of loving Marvin Gaye, a performer passionately pursued by all-and a searing memoir of drugs, sex, and old school R&B from the wife of legendary soul icon Marvin Gaye.After her seventeenth birthday in 1973, Janis Hunter met Marvin Gaye-the soulful prince...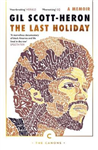 'Leave it to Scott-Heron to save some of his best for last . . . He's a real writer, a word man, and [The Last Holiday] is as wriggling and vital in its way as Bob Dylan's Chronicles: Volume One' New York Times
Paperback
Save £1.54 =

£8.45
The Ultimate History of Northern Soul
Paperback
Save £1.54 =

£8.45
A turbulent story of soul music, street crime and social rebellion from critically acclaimed writer and broadcaster Stuart Cosgrove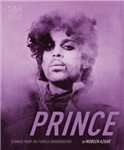 Prince 1958-2016 is the ultimate pictorial tribute to this truly unique artist, his seductive performances and his incredible musical career. A plethora of iconic shots from all stages of Prince's varied career are included, and the book pays homage to the originality, the glamour, and above all the sexiness that...
Paperback
Save £1.04 =

£12.95
A soul icon and the southern music he helped popularise come to life in this moving requiem.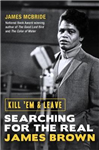 A personal journey in search of the soul legend James Brown by National Book Award-winning novelist James McBride