Sign up for offers & news
Enter your email address to receive news and special offers.
Shop

>

Social groups, clubs & societies
Social groups, clubs & societies
Paperback
Save £2.54 =

£17.46
The ROXY Club's sounds, style and ideas still reverberate through alternative culture to this day. Illustrated with over 100 rare and previously unseen personal archive photos, flyers, rare artwork and newspaper clippings, diary entries, band contracts and other ephemera of the time.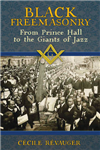 The history of black Freemasonry from Boston and Philadelphia in the late 1700s through the Civil War to the Civil Rights Movement.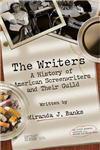 Offers the first comprehensive qualitative analysis of the history of writers and writing in the film, television, and streaming media industries in America. Featuring in-depth interviews with over fifty writers - including Mel Brooks, Norman Lear, Carl Reiner, and Frank Pierson - The Writers delivers a compelling, behind-the-scenes look at...
Hardback
Save £1.29 =

£36.21
What happens when prophecies fail? Timothy Jenkins' re-reading of Leon Festinger's classic work on "cognitive dissonance" seeks to answer this question by studying a 50s doomsday group. This volume explores the relations between anthropology and psychology, and between social scientific and natural scientific accounts of human behavior.
Paperback
Save £2.74 =

£10.25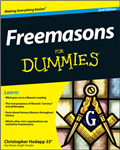 Take the mystery out of the Freemasons Fascinated by Freemasons? Freemasons For Dummies is the internationally bestselling introduction to the Masons, the oldest and largest "secret society" in the world.
Paperback
Save £2.12 =

£14.83
This is the official Book of Constitutions and Yearbook of the Grand Lodge of Mark Master Masons and the Ancient and Honourable Fraternity of Royal Ark Mariners, and lists all the Provincial Grand Lodges of Mark Master Masons in England and Wales and its districts and Lodges overseas. All new...
Paperback
Save £7.52 =

£17.43
'Take your Masonry seriously but don't take it solemnly', has been one of the author's tenets throughout his many years as a Freemason. The Freemason's Bedside Book is an accessible collection of articles, poems, letters and other bite-sized material from a respected scholar of Freemasonry which will illuminate the subject...