Sign up for offers & news
Enter your email address to receive news and special offers.
Shop

>

Renal medicine & nephrology
Renal medicine & nephrology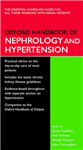 Based on the "Oxford Textbook of Clinical Nephrology" and companion to the "Oxford Handbook of Dialysis", this book provides information and practical advice about the day to day management of patients with renal disease. It deals with the problem of hypertension, a major cardiovascular risk factor and the indication for...
On sale!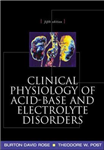 Paperback
Save £8.04 =

£61.95
Gives students a unique advantage in understanding the mechanisms and clinical management of acid-base disorders. This book presents the information needed to understand renal and electrolyte physiology and also reviews the etiology, diagnosis, pathohysiology and treatment rationale for acid-base and electrolyte disturbances.