Sign up for offers & news
Enter your email address to receive news and special offers.
Shop

>

Political leaders & leadership
Political leaders & leadership
Paperback
Save £10.32 =

£21.63
An ambitious theoretical and empirical study of the effect of political institutions on leadership survival, the character of public policy, and economic development.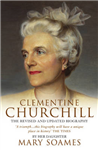 Clementine, Lady Spencer-Churchill died in 1977, aged 92. In this updated biography, her daughter, Mary Soames, throws new light on her mother, her 57-year marriage to Winston, her strongly held political views and a life that spans many of the major events of the 20th century.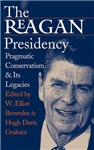 Ronald Reagan claimed several distinctions as 40th president, but he will be most remembered by admirers and critics alike for his lasting conservative legacy. In this study, 17 scholars from history, politics and economics assess his presidency and its accomplishments.
Paperback
Save £5.94 =

£15.05
A concise and comparative analysis of the private and public careers of Richelieu and Mazarin which deals with such central themes as the international government of France and the conduct of foreign policy, as well as the political strategies of the two men, among other aspects.
Paperback
Save £0.24 =

£26.77
This review and analysis of the George W. Bush presidency covers such topics as presidential leadership of Congress, public opinion leadership, the symbolic presidency, presidential war powers, the Bush transition, staffing the Bush presidency, executive privilege battles, and Cheney as vice president.
Paperback
Save £1.54 =

£18.45
Based on thorough archival research, this text provides a re-examination of the role of the Berlin bureaucrats in engineering the Holocaust. This research demishes the argument that Eichmann and his followers were only "following orders".
Paperback
Save £2.74 =

£10.25
The bestselling author of PRESIDENT KENNEDY presents a stunning account of the brilliant and isolated man who destroyed his own presidency.
Paperback
Save £2.74 =

£10.25
Prescient, bold and insightful this is the only book which takes you right to the heart of the Taliban regime. This is an indispensable book for our times.
Hardback
Save £13.54 =

£26.45