Sign up for offers & news
Enter your email address to receive news and special offers.
Shop

>

Ordnance, weapons technology
Ordnance, weapons technology
Based on fieldwork at the Lawrence Livermore National Laboratory, this book takes the reader inside the top-secret culture of a nuclear weapons lab. Exploring the scientists' world of dark humor, ritualized secrecy, and disciplined emotions, it uncovers the beliefs and values that animate their work.
On sale!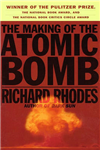 Paperback
Save £2.74 =

£10.25
The author recounts the story of how the atomic bomb was developed, from the discovery at the turn of century of the vast energy locked inside the atom, to the dropping of the first bombs on Japan during the Second World War.
On sale!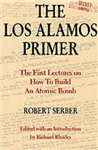 Hardback
Save £13.52 =

£26.43
Presents the classified lectures that galvanized the Manhattan Project scientists. This work provides a brief history of the development of atomic physics up to the day that Serber stood before his blackboard at Los Alamos.