Sign up for offers & news
Enter your email address to receive news and special offers.
Shop

>

Online finance & investing
Online finance & investing
On sale!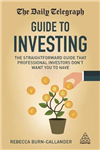 Paperback
Save £3.54 =

£11.45
Learn what investment opportunities are on the market today and seize them effectively with complete guide to making the most of your money.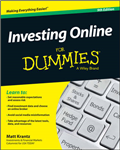 Building substantial online investments is a page away Anyone can invest online, but without the right guidance and know-how, a well-meaning online investment can go wrong-fast. Inside, you'll find the investment strategies you need to pick a winning strategy, find an online broker, and build a successful investment portfolio.
On sale!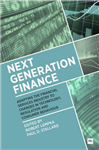 Hardback
Save £17.54 =

£32.46
If any good has come out of the 2007-2009 financial crisis it must be the realisation that financial services will never be the same again. This book offers a collection of articles by experts across the spectrum of the finance industry.