Sign up for offers & news
Enter your email address to receive news and special offers.
On sale!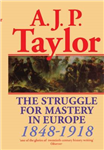 Paperback
Save £1.08 =

£28.41
A. J. P. Taylor examines the relations of the Great Powers, when Europe was still the centre of the world. Written in characteristically vigorous prose, this is a challenging and original diplomatic history, that also considers the political and economic forces which made continental war inevitable.
On sale!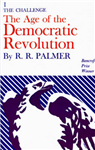 Paperback
Save £10.72 =

£22.23
For the Western world as a whole, the period from about 1760 to 1800 was the great revolutionary era in which the outlines of the modern democratic state came into being. It is the thesis of this major work that the American, French, and Polish revolutions, and the movements for...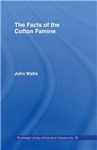 First Published in 1968. Routledge is an imprint of Taylor & Francis, an informa company.