Sign up for offers & news
Enter your email address to receive news and special offers.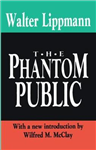 In an era disgusted with politicians and the various instruments of "direct democracy," Walter Lippmann's The Phantom Public remains as relevant as ever. It reveals Lippmann at a time when he was most critical of the ills of American democracy. Antipopulist in sentiment, this volume defends elitism as a serious...
On sale!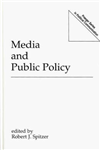 Hardback
Save £5.04 =

£69.96
Political scientists and media specialists accept that the mass media have made a profound and direct impact on virtually every aspect of the political process. This text brings together 16 scholars who aim to focus analytical attention on factors linking the media and public policymaking.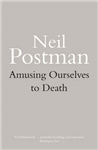 A brilliant powerful and important book....This is a brutal indictment Postman has laid down and, so far as I can see, an irrefutable one. --Jonathan Yardley, Washington Post Book World