Sign up for offers & news
Enter your email address to receive news and special offers.
Shop

>

Marathon & cross-country running
Marathon & cross-country running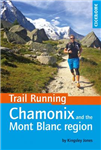 Guidebook to exploring the classic trail running regions around the Mont Blanc massif, visiting France, Switzerland and Italy. 40 runs are graded by terrain, from wide trails to technical skyrunning, with information on ascent/descent and distance. Includes the 168km ultra-trail of Mont Blanc as well as shorter day runs.
Paperback
Save £2.72 =

£10.23
Jeff Galloways injury-free marathon training program has helped hundreds of thousands of runners of all abilities. His training schedules have inspired the second wave of marathoners who follow the Galloway RUN-WALK-RUN, low mileage, three-day suggestions to an over 98% success rate. Runners will explore the RUN-WALK-RUN Method the principles of...
Paperback
Save £4.34 =

£12.65
Where the Road Ends: A Guide to Trail Running captures the excitement, intensity and appeal of the outdoors. From training and preparation to overcoming nature's obstacles, it's all here, accompanied by detailed instruction, expert insights and stunning colour photography.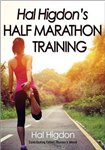 This book contains everything needed to know about running the half marathon, including where to begin, what to focus on, pacing, how to avoid injury, how to track progress, how to stay the course and how to improve. Whether this is their first or their fiftieth half marathon, there is...
Paperback
Save £1.54 =

£8.45
This book is for all runners, from beginners who fear they're too slow or unathletic, right up to the most seasoned marathoners and ultramarathoners. Join Lisa and the extraordinary runners she meets along the way, in a journey that reveals a profound truth about running: it's not about the time...
Paperback
Save £2.74 =

£10.25
Paperback
Save £3.54 =

£11.45
This guide to 30 of the world's most famous and fascinating marathons provides the maps of all routes with their breathtaking views and architectural highlights as well as background information and valuable advice on what to eat and which clothes to wear for the event.
Paperback
Save £1.54 =

£8.45
His solution: running through muddy fields and up rocky fells, running with his dog at dawn, running because he's being voluntarily chased by a pack of bloodhounds, running to get hopelessly, enjoyably lost, running fast for the sheer thrill of it.