Sign up for offers & news
Enter your email address to receive news and special offers.
Shop

>

Indigenous peoples
On sale!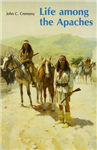 Paperback
Save £5.54 =

£14.45
John C Cremony's first encounter with the Indians of the Southwest occurred in the early 1850s, when he accompanied John R Bartlett's boundary commission surveying the US-Mexican border. Some ten years later, as an officer of the California Volunteers, he renewed his acquaintance whom he came to know as few...
On sale!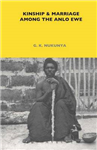 Paperback
Save £5.14 =

£13.85
Describes the complex system of landholdings that the high density of population make necessary. This work also discusses the changes in household structure that result from the absence of parents on trading or fishing expeditions or in wage employment.