Sign up for offers & news
Enter your email address to receive news and special offers.
Shop

>

Health & safety aspects of IT
Health & safety aspects of IT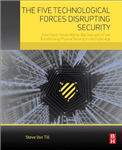 The Five Technological Forces Disrupting Security: How Cloud, Social, Mobile, Big Data and IoT are Transforming Physical Security in the Digital Age explores the major technological forces currently driving digital disruption in the security industry, and what they foretell for the future. The book provides a high-level perspective on how...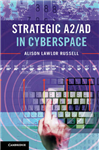 This book examines how exclusion from cyberspace is possible and explores ways that states can respond to this threat.