Sign up for offers & news
Enter your email address to receive news and special offers.
Shop

>

Geodesy & surveying for maps & charts
Geodesy & surveying for maps & charts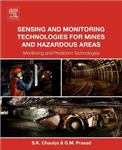 -This authoritative reference presents the fundamentals of mining related geotechnical risk and the latest advances in sensing and data communication for preventing accidents and providing early warnings. Opencast mining operations involve huge quantities of overburden removal, dumping, and backfilling in excavated areas. Substantial increases in the rate of accumulation of...
On sale!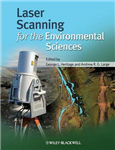 Hardback
Save £9.54 =

£70.46
3D surface representation has long been a source of information describing surface character and facilitating an understanding of system dynamics from micro-scale e.g. sand transport to macro-scale e.g. drainage channel network evolution. Data collection has been achieved through field mapping techniques and the use of remotely sensed data.