Sign up for offers & news
Enter your email address to receive news and special offers.
Hardback
Save £5.54 =

£14.46
Enter a world of tents, tea, and terrifically good jam with RHS Great British Village Show. Written by Thane Prince and Matthew Biggs, and with a foreword by Alan Titchmarsh, this is the ultimate illustrated guide to a unique British tradition. Every year, hundreds of country shows and village fairs...
Paperback
Save £5.52 =

£14.43
Revised expanded edition of the acclaimed reference by a renowned British nurseryman, a thorough and beautiful guide to coniferous trees and shrubs of the world available to British and European gardeners.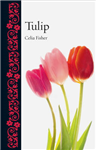 In Tulip, Celia Fisher traces the story of this important and highly popular plant, from its mountain beginnings to its cultivation in the gardens of Mughul, Persian and Ottoman potentates, and its migration from East to West along the silk trading routes.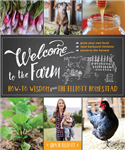 Whether you want to dabble or immerse yourself completely in the back-to-basics lifestyle, Welcome to the Farm is a fully illustrated guide to growing the very best food right in your own backyard. Shaye Elliott shows you how to harvest baskets full of organic produce, milk a dairy cow and...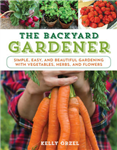 A beautiful and simple guide to edible gardening The "garden to table" movement is inspiring another generation of gardeners but many of them have questions. How important is composting? Is seed saving really worth it? Focusing on sustainable, organic growing practices and plants, The Backyard Gardener is a comprehensive handbook...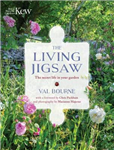 The Living Jigsaw is a masterclass in natural gardening. By using tried-and-tested techniques you will be well on the way to developing a healthy garden ecology. This book not only champions natural gardening, but explains why it works and in doing so provides a compelling reason to make your garden...
Paperback
Save £1.54 =

£8.45
Shows you how to create borders that burst with colour and variety, with depth, structure, staying power and adaptability. Covers design, conditions and aspect, choosing your plants, preparing, growing and maintaining. Written in a clear, accessible style, with helpful checklists and tips, and beautiful illustration.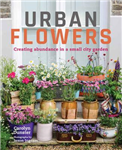 Creating colour and interest in a small urban garden by growing a range of flowers and other decorative plants brings with it many rewards. Carolyn Dunster shows you what to grow and how to use your own blooms, leaves and berries in a range of indoor displays and hand-tied bouquets....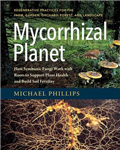 Regenerative practices for the farm, garden, orchard, forest, and landscape Mycorrhizal fungi have been waiting a long time for people to recognize just how important they are to the making of dynamic soils. These microscopic organisms partner with the root systems of approximately 95 percent of the plants on Earth,...