Sign up for offers & news
Enter your email address to receive news and special offers.
Shop

>

Freemasonry & secret societies
Freemasonry & secret societies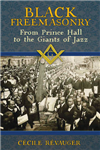 The history of black Freemasonry from Boston and Philadelphia in the late 1700s through the Civil War to the Civil Rights Movement.
Paperback
Save £2.74 =

£10.25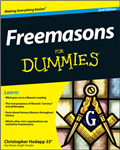 Take the mystery out of the Freemasons Fascinated by Freemasons? Freemasons For Dummies is the internationally bestselling introduction to the Masons, the oldest and largest "secret society" in the world.
Paperback
Save £2.12 =

£14.83
This is the official Book of Constitutions and Yearbook of the Grand Lodge of Mark Master Masons and the Ancient and Honourable Fraternity of Royal Ark Mariners, and lists all the Provincial Grand Lodges of Mark Master Masons in England and Wales and its districts and Lodges overseas. All new...
Paperback
Save £7.52 =

£17.43
'Take your Masonry seriously but don't take it solemnly', has been one of the author's tenets throughout his many years as a Freemason. The Freemason's Bedside Book is an accessible collection of articles, poems, letters and other bite-sized material from a respected scholar of Freemasonry which will illuminate the subject...
Paperback
Save £0.74 =

£7.25
Hardback
Save £3.99 =

£39.01
Demonstrates that Freemasonry became a significant avenue for the exchange and perhaps even co-creation of cultural forms by Indians and non-Indians
Paperback
Save £0.34 =

£6.66
Paperback
Save £0.34 =

£6.65
Beginning with a look at the visible structure of international Freemasonry and the myths and legends that surround it, this book moves on to examine the meaning of Freemasonry - its mythological and real history, its social context, and the symbolism and philosophy that illuminate the aspects of the Craft.