Sign up for offers & news
Enter your email address to receive news and special offers.
Paperback
Save £1.79 =

£15.20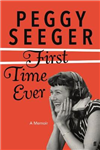 Together, Peggy and Ewan helped lay the foundations of the British folk revival, through the formative - and controversial - Critics Group and the landmark BBC Radio Ballads series. Peggy's life comprises art and passion, family and separation, tragedy, celebration and the unexpected - and irresistible - force of love.
Hardback
Save £7.54 =

£17.46
In Victorian times, England was famously dubbed the land without music - but one of the great musical discoveries of the early twentieth century was that England had a vital heritage of folk song and music which was easily good enough to stand comparison with those of other parts of...
Paperback
Save £2.60 =

£20.40
The first book-length history of an essential American music festival
Hardback
Save £5.54 =

£14.46
A tour de force of storytelling years in the making: a dual biography of two of the greatest songwriters, Bob Dylan and Woody Guthrie, that is also a murder mystery and a history of labor relations and socialism, big business and greed in twentieth-century America-woven together in one epic saga...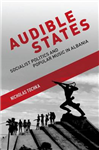 In Audible States: Socialist Politics and Popular Music in Albania, author Nicholas Tochka traces an aural history of Albania's government through a close examination of the development and reception of light music as it has long been broadcast at an annual song competition, Radio-Television Albania's Festival of Song. Drawing on...
Paperback
Save £1.14 =

£7.85
The history of Irish traditional music, song and dance from the mythological harp of the Dagda to Riverdance, Lord of the Dance and beyond. Featuring the tradition's finest musicians and international names.
Paperback
Save £1.28 =

£23.67
This book concentrates on a range of currently popular styles in the folk genre, looking at specific repertories and ways of approaching them. It also looks at the current musical outlets that are available to singers and aims to help the fledgling singer better understand the scope of folk music...
Paperback
Save £4.34 =

£12.65
When Alan Hull joined the band Brethren, soon renamed Lindisfarne, in 1968, it was the start of a chequered saga. From their origins in the beat and folk boom of the 1960s to acclaim as a popular UK live act and the successful second album 'Fog on the Tyne', their...