Sign up for offers & news
Enter your email address to receive news and special offers.
Shop

>

Finance & accounting
Hardback
Save £34.32 =

£57.63
Analysing lifetime distribution and redistribution, this book uses a cohort microsimulation model as a tool to analyse several questions which concern income distribution and redistribution, social security and income tax incidence. It is suitable for those working in social and economic policy who are concerned about such issues.
Hardback
Save £4.93 =

£69.02
This book is a comprehensive analysis of the major issues in state sales taxation. It identifies long-term qualitative and quantitative trends in the sales tax base and rates. Likely policy changes during the next decade are pinpointed and their implications discussed.
Market Volatility proposes an innovative theory, backed by substantial statistical evidence, on the causes of price fluctuations in speculative markets.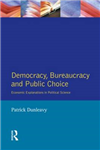 Public choice approaches have revolutionized contemporary political science, particularly in the United States, where a "new right" political movement has developed. This book develops a critique of new right views through its coverage of aspects of the public choice/new right literature.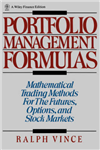 Explores two mathematical tools essential for competing in frenzied commodities markets: quantity, which shows the proper amounts a trader should trade for a given market and system, and intercorrelation of returns that shows which markets and systems to trade and how to diversify with respect to trading the right quantities...
Hardback
Save £43.54 =

£71.46
Markets and Ideology in the City of London is the first fieldwork-based sociological study of how participants in City of London financial markets view the markets in which they work and the market mechanism in general.
Hardback
Save £17.56 =

£136.44
The pressure of coalitions and interest groups, the self- interest of politicians and bureaucrats may all work against a solution being found for some of the most urgent social and economic problems of our times.
Paperback
Save £4.74 =

£13.25
Paperback
Save £31.54 =

£53.45
This exploration of options markets blends institutional practice with theoretical research.