Sign up for offers & news
Enter your email address to receive news and special offers.
Paperback
Save £2.74 =

£10.25
Went the Day Well? is one of the most unusual Ealing Studios pictures, a distinctly unsentimental war film made in the darkest days of WWII. Houston studies why the film avoids the cosy Ealing trademark. This Film Classics 20th anniversary edition comes with a new foreword by Geoff Brown, and...
Paperback
Save £2.74 =

£10.25
Singin' in the Rain remains one of the best loved films ever made. In a shot-by-shot analysis of the famous title number, Peter Wollen shows how Gene Kelly binds the dance and musical elements into the narrative, and convincingly argues that the film was the high point in the careers...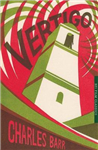 Vertigo 1958 is widely regarded as not only one of Hitchcock's best films, but one of the greatest films of world cinema.
Paperback
Save £7.52 =

£17.43
Paperback
Save £4.34 =

£12.65
The Films of Stephen King is the first collection of essays assembled on the cinematic adaptations of Stephen King. The individual chapters, written by cinema, television, and cultural studies scholars, examine the most important films from the King canon, from Carrie to The Shining to The Shawshank Redemption.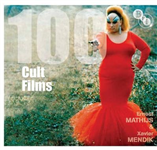 An accessible and up to date guide to one hundred of World Cinema's most interesting and influential cult movies. Covering a diverse range of genres and films from 1920 to the present day, this lavishly illustrated volume includes entries on films ranging from 'This is Spinal Tap' to 'Donnie Darko'.
Hardback
Save £14.14 =

£27.36
Screen World. Movie fans eagerly await each new edition of Screen World, the definitive record of the cinema since 1949. Volume 62 provides an illustrated listing of every significant American and foreign film released in the United States in 2010, documented with more than 1,000 black-and-white photographs. This new edition...
Paperback
Save £4.34 =

£12.65
Packed with photographs of some terrifying scenes in cinema history, this comprehensive guide traces the story of horror, decade-by-decade, and provides a critique of the 333 key horror films that you just have to see.
Paperback
Save £5.74 =

£14.76