Sign up for offers & news
Enter your email address to receive news and special offers.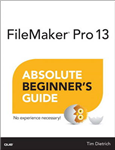 'FileMaker Pro 12 Absolute Beginner's Guide' makes FileMaker more intuitive than it's ever been. Author Tim Dietrich draws on 20 years of experience as a leading FileMaker solutions developer and instructor, including insider access to FileMaker's creators through his membership in the elite FileMaker business alliance.
On sale!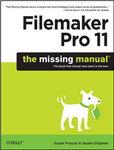 Paperback
Save £9.94 =

£21.05
Make information work for you with the FileMaker Pro 11 desktop database and FileMaker Pro 11: The Missing Manual. This book helps you get started, build your database, and produce results, whether you're running a business, pursuing a hobby, or planning your retirement.
On sale!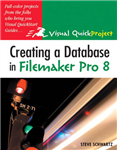 Paperback
Save £1.54 =

£8.45
Recognizing that you don't necessarily want or need to know about the various File Maker Pro 8 features, this guide helps you to create a functional, organized database. It covers the File Maker Pro 8 basics with illustrations and step-by-step instructions to get your project done quickly. It also includes...