Sign up for offers & news
Enter your email address to receive news and special offers.
Shop

>

Farm & working animals
Hardback
Save £4.34 =

£12.65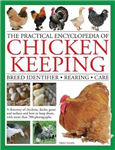 Directory of chickens, ducks, geese and turkeys and how to keep them, with 700 photographs.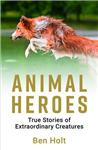 Animal Heroes contains some of the most extraordinary true tales of bravery across the natural world, from domestic pets to wild animals, proving that when it comes to facing danger there's more to them than meets the eye.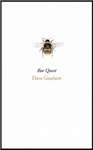 A hunt for the world's most elusive bees leads Dave Goulson from Salisbury plain to Sussex hedgerows, from Poland to Patagonia. Whether he is tracking great yellow bumblebees in the Hebrides or chasing orchid bees through the Ecuadorian jungle, Dave Goulson's wit, humour and deep love of nature make him...
Paperback
Save £1.54 =

£8.45
Offers all the information you need to help you to start keeping chickens, from how to choose, house, feed and handle them to how many eggs they lay, their affect on the local ecosystem and how to protect from foxes and other predators.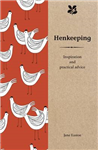 Chickens are back in style with a vengeance: poultry breeders are struggling to cope with the increase in demand and gardens resound to the contented cluck of chickens.
Hardback
Save £5.54 =

£14.46
A unique photographic journey around the world to meet those people and animals who make the world's finest wools - from Shetland to Peru and from Greenland to Mongolia.
Hardback
Save £1.54 =

£8.45
The charming, heartwarming true story of a little donkey who helped save the sanctuary that had taken him in.
Hardback
Save £2.34 =

£9.66