Sign up for offers & news
Enter your email address to receive news and special offers.
Shop

>

Environmental archaeology
Environmental archaeology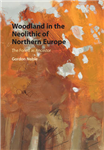 The Neolithic period is one of the great transformations in human history. Yet, few studies focus on how the environment was transformed in this period when agriculture began. This volume offers a new look at this period, focusing on how people lived in woodlands and the roles timber and trees...
Hardback
Save £8.39 =

£61.60
Compares ancient Southwest Arabia with the American West to illustrate revealing similarities and contrasts surrounding water usage.
Paperback
Save £2.54 =

£22.46
Archaeology often struggles in envisioning real people behind the world of material objects it studies. Even when dealing with skeletal remains archaeologists routinely reduce them to long lists of figures and attributes. Such a fragmentation of past subjects and their bodies, if analytically necessary, is hardly satisfactory.
Paperback
Save £7.54 =

£42.46
The Journal of Wetland Archaeology is the journal of the Wetland Archaeology Research Project WARP.The journal covers all fields of wetland archaeology, from methodology to synthesis and theory and all periods and geographic regions are covered.
Hardback
Save £7.54 =

£92.46
Wetland Archaeology and Beyond offers an appreciative study of the people, and their artefacts, who occupied a large variety of worldwide wetland archaeological sites. The volume also includes a comprehensive explanation of the processes involved in archaeological practice and theory.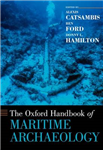 The Oxford Handbook of Maritime Archaeology is a comprehensive survey of the field at a time when maritime archaeology has established itself as a mature branch of archaeology. This volume draws on the expertise of nearly fifty international scholars who examine the many distinct and universal aspects of the discipline.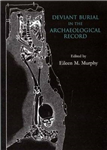 This edited volume contains twelve papers that present evidence on non-normative burial practices from the Neolithic through to Post-Medieval periods and includes case studies from some ten countries.
Hardback
Save £2.54 =

£22.46
Paperback
Save £0.34 =

£27.65
Outlines and assesses various methods used to reconstruct and explain past interaction between people and their environment.