Sign up for offers & news
Enter your email address to receive news and special offers.
Shop

>

Engineering skills & trades
Engineering skills & trades
Hardback
Save £3.04 =

£106.96
This proven guide provides the knowledge and skills you need to complete AWS SENSE Level I and Level II programs, create Workmanship Qualification Specimens, and earn professional certification. Advancing rapidly from basic concepts and processes to today's most complex, cutting-edge welding technologies and practices, this comprehensive text features valuable information...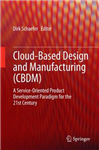 The book introduces the reader to game-changing ways of building and utilizing Internet-based services related to design and manufacture activities through the cloud.
Hardback
Save £20.94 =

£96.06
Hardback
Save £33.54 =

£56.46
This book explores techniques and processes that aim to achieve high accuracies and good surface finishes, parts machined without burrs or residual stresses especially with materials that cannot be machined by conventional methods.
Paperback
Save £1.54 =

£18.45
The perfect getting-started guide for hobbyists and artists who want to learn to work with metal.
Hardback
Save £3.54 =

£11.45
Welding is an essential technique for a wide range of jobs in the workshop. Whether you are new to welding or ready to try the more advanced techniques, this guide gives a thorough introduction to the method, and suggests ways of improving your skills to achieve professional and safe results.
Paperback
Save £9.94 =

£21.05
Includes lessons that allow even beginners to acquire the knowledge they need quickly. This title features: full-color photos make learning as easy as picking a lock; companion website is filled with indispensible lock picking videos; and extensive appendix details tools and toolkits currently available for all your lock picking needs.
Hardback
Save £13.74 =

£67.26
Mechanical behavior has been a central plank of basic studies in engineering for many years. This uniquely comprehensive textbook on the subject covers all the basic concepts, and helps students relate their laboratory experiments to lecture-theatre theory.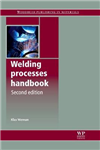 Wrtten by a leading expert in the field, the first edition established itself as a standard introduction to the range of available welding technologies.