Sign up for offers & news
Enter your email address to receive news and special offers.
On sale!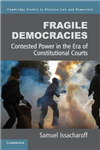 Paperback
Save £2.46 =

£21.53
This book examines how constitutional courts protect fragile democratic states arising in the wake of authoritarian rule or amidst deep societal divisions of race, religion, or national background. It covers challenges to East Asian, African, and former Soviet democracies, as well as new developments from the Arab Spring.
On sale!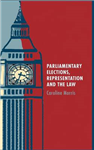 Hardback
Save £14.34 =

£27.66
Despite the crucial role of elections in government and society, the law governing them is fragmented, both conceptually and in terms of the legal framework. This book examines each stage of the electoral process from the perspective of the candidate seeking to become an MP.