Sign up for offers & news
Enter your email address to receive news and special offers.
Shop

>

Early learning / early learning concepts
Early learning / early learning concepts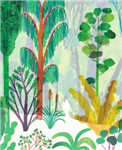 A book about the journey of life, from our wide-eyes of childhood through the tangles and brambles, into our end.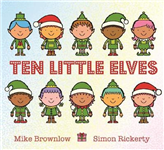 Count along with the Ten Little Elves in this action-packed, Christmas counting rhyme adventure! With a super-sparkly cover.
"Through the dark and wolfish woods, through the white and silent snow, lived a small girl called Hortense. Though kind and brave, she was sad as an owl because of one thing . . . Hortense hated her shadow." A beautifully illustrated dark fairy tale that will remind you of...
Hardback
Save £2.34 =

£9.65
The pig lives in a house in the middle of the wild wood. But inside the wild wood there's a bad wolf - and this hungry wolf wants a little pig for dinner! But a house made of bricks is hard to blow down, so instead of gobbling Pig, Wolf...
Hardback
Save £1.94 =

£9.05
There's no gobbledygook in this book! Just fun big words for your Lilliputian genius to learn! Why should your little genius's first word be cat when it can be catawampus? Start your child off with an early love of reading with these big words that are wonderfully fun to say!
Counting and alphabet books based on the comforting classic, Goodnight Moon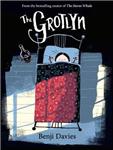 A stunningly illustrated picture book full of mystery and suspense, from the bestselling author of THE STORM WHALE and GRANDAD'S ISLAND.