Sign up for offers & news
Enter your email address to receive news and special offers.
Shop

>

Cooking with specific gadgets
Cooking with specific gadgets
Paperback
Save £4.34 =

£12.65
A low carb way of eating is increasingly popular, proving to help with weight loss and reverse a whole host of health problems.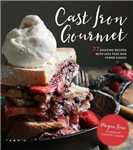 Megan Keno, creator of the blog Country Cleaver, has created recipes that combine convenience, gourmet flavours and the popular trend of traditional cooking. With the bestseller Cook It in Cast Iron by Cook's Country and The Lodge Cast Iron Cookbook by The Lodge Company, which has sold over 50k copies.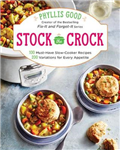 Stock the Crock is a fresh collection of essential, fuss-free recipes, updated for the modern cook with the better-for-you ingredients and bold flavours popular today. Finally, here are the best recipes for every occasion and craving.
Hardback
Save £2.74 =

£10.25
Dig in and get creative with the world's favourite jar! In the very first Kilner Cookbook, you will find 100 tasty recipes for: - Classic and creative pickles, preserves, chutneys and jams.- Step-by-step instructions for making your first preserve, sterilising and sealing your jars.
Hardback
Save £2.34 =

£9.65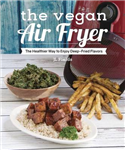 Enjoy your favorite plant-based fried foods without the added fat!
Paperback
Save £1.54 =

£8.45
Paperback
Save £4.74 =

£13.25
Ugly Little Greens provides a new adventurous side to food that foodies, farmers and nature lovers will not want to miss out on. With the help of Wasilevich, they can elevate their cooking and hone new skills. This book includes 80 recipes and 80 photos.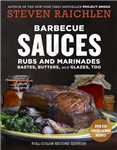 So what's new about the new edition of Sauces? Plenty, starting with the bold new full-colour design styled on the recent New York Times bestseller, Project Smoke. The new introduction covers all the advances in barbecuing and grilling flavour trends, such as cider sprays, dry brining, and pastrami everything.