Sign up for offers & news
Enter your email address to receive news and special offers.
Shop

>

Cooking with chocolate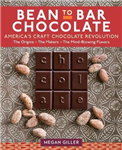 Readers will discover what makes "bean-to-bar" chocolate so special, while colourful graphics explain how chocolate makers source their cocoa beans and how those beans get turned into chocolate of all flavours.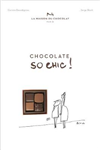 Celebrate chocolate in honour of La Maison du Chocolat's 40th anniversary. A book so French, so chic and so delicious!
Hardback
Save £4.34 =

£12.65
Pana Chocolate, The Recipes redefines the boundaries for vegan desserts and offers the ultimate raw chocolate experience for home cooks.
Hardback
Save £3.54 =

£11.45
Indulge your inner chocoholic with Chocolate, the decadent and in-depth exploration of the world's favourite sweet treat. Unwrap the secrets of chocolate and learn everything from cacao's origins to how to make chocolate at home. Trace the journey of chocolate across the globe, from cacao plants in Cameroon and Costa...
Hardback
Save £5.54 =

£14.46
This is cooking with chocolate for the home cook: luscious, decadent recipes that are both classic and contemporary. Kirsten Tibballs, dubbed 'Australia's queen of chocolate' by MasterChef Australia, runs a school for home cooks who aspire to master the delicate arts of chocolate and patisserie.
Hardback
Save £2.74 =

£10.25
Filled with 20 decadent recipes, this fun, elegantly designed book is the perfect gift for chocolate lovers everywhere.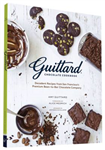 "With 50 tempting photographs and 60 simple recipes for every kind of indulgence, Amy Guittard presents tried-and-true favorite recipes from five generations of Guittards, ranging from start-your-day-right chocolate cherry scones to fudgey mocha cookies and deep, dark chocolate caramel pecan bundt cake"--
This beautiful book is filled with over 35 exquisite chocolate recipes from Chocolate Orange Madeleines and Salted Caramel Brownies to White Chocolate Scones with Strawberries and Clotted Cream and of course the quintessential royal chocolate treat, Spiced Hot Chocolate.