Sign up for offers & news
Enter your email address to receive news and special offers.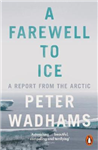 'Astonishing ... beautiful, compelling and terrifying' Observer 'Wadhams' writing sparkles ... a lyrical sense of wonder at the natural world ... essential reading ... may be the best reader-friendly account of the greenhouse effect available to date' John Burnside, New Statesman Ice is beautiful and complex. It regulates our planet's...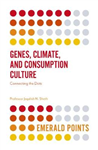 Drawing from decades of research, Genes, Climate, and Consumption Culture: Connecting the Dots demonstrates how climate dictates culture and consumption.
Hardback
Save £5.54 =

£14.46
It is accepted wisdom today that human beings have irrevocably damaged the natural world. Yet what if this narrative obscures a more hopeful truth?In Inheritors of the Earth, renowned ecologist and environmentalist Chris D. Thomas overturns the accepted story, revealing how nature is fighting back.Many animals and plants actually benefit...
Paperback
Save £0.54 =

£24.46
This book supports the case for environmental democracy, but argues that sustaining democratic practices will be difficult during the global climate turmoil ahead.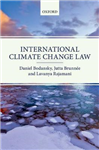 A perfect introduction to climate change law, this textbook offers students and scholars an overview of the international law governing this fundamental issue. It demonstrates how to interpret the language used in the applicable instruments and conventions, and sets climate change law in its broader international legal context.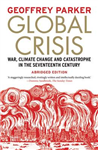 An accessible synthesis of the prescient best seller exploring seventeenth-century catastrophe and the impact of climate change
Paperback
Save £5.54 =

£14.45
Paperback
Save £1.74 =

£33.25
The Paris Agreement fundamentally alters the reach and scope of the international climate change regime. This book provides the first legal commentary to the Agreement's articles, putting them in context and detailing how they are to be understood and put into action.
Paperback
Save £0.80 =

£31.19
Climate change is at the forefront of ideas about public policy, the economy and labour issues. However, the gendered dimensions of climate change and the public policy issues associated with it in wealthy nations are much less understood. Climate Change and Gender in Rich Countries covers a wide range of...