Sign up for offers & news
Enter your email address to receive news and special offers.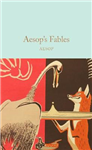 This timeless collection brings together three hundred of the most enduringly popular of Aesop's fables in a volume that will delight young and old readers alike. Here are all the age-old favourites - the wily fox, the vain peacock, the predatory cat and the steady tortoise - just as endearingly...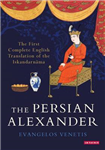 The first complete English translation of this vital Persian text.
Paperback
Save £2.07 =

£27.92
This volume offers up-to-date translations of all 21 epistles of Ovid's Heroides. Each letter is accompanied by a preface explaining the mythological background, an essay offering critical remarks on the poem, and discussion of the heroine and her treatment elsewhere in Classical literature. Where relevant, reception in later literature, film,...
Paperback
Save £0.79 =

£20.20
The first substantial commentary for a generation on this book of Horace's Odes, a great masterpiece of classical Latin literature.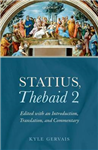 The first full-length scholarly commentary in English on Book 2 of Statius' Thebaid, greatly expanding on and updating Mulder's 1954 Latin language commentary. Detailed yet accessible, this edition comprises an extensive introduction, full Latin text with apparatus criticus, clear English translation, and comprehensive line-by-line commentary.
Paperback
Save £1.54 =

£8.45
Cicero 106-43 BC was the greatest orator of the ancient world and a leading politician of the closing era of the Roman republic. These three dialogues here are among the most accessible of Cicero's philosophical works.
Paperback
Save £1.94 =

£9.05
In AD 70 the city of Jerusalem was destroyed by Roman forces after a 6 month siege, the world-famous temple burnt to the ground. This was the disastrous outcome of a Jewish revolt against Roman domination beginning in AD 66 with high hopes and early success, but soon became mired...
Paperback
Save £1.94 =

£9.05
'Yoga is to be known through yoga. Yoga arises from yoga. One who is vigilant by means of yoga delights in yoga for a long time'Yoga is hugely popular around the world today, yet until now little has been known of its roots. This book collects, for the first time,...