Sign up for offers & news
Enter your email address to receive news and special offers.
On sale!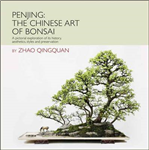 Hardback
Save £4.82 =

£22.13
With hundreds of color photographs and illustrations, this Chinese gardening book is a wonderful introduction to penjing--China's treasured bonsai art. Although most people thing bonsai is a Japanese invention, the art originated in ancient China where it is called penjing. The two Chinese characters for penjing "pot" and "landscape" capture...
On sale!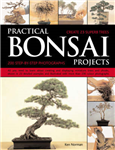 Paperback
Save £1.14 =

£7.85
- Easy-to-follow, step-by-step instructions for designing and styling 15 classic bonsai shapes, from formal and informal upright to slanting and windswept - A wonderful introduction to the art of bonsai, with over 300 colour photographs illustrating all the skills and techniques you will ever need