Sign up for offers & news
Enter your email address to receive news and special offers.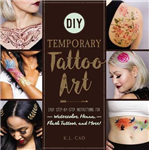 Synopsis coming soon.......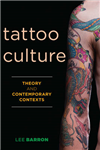 Tattoo Culture investigates contemporary tattoo culture, its fandom and popular cultural visibility through a combination of the examination of tattooing theory, conceptual understanding and ethnographic research.
Hardback
Save £7.54 =

£17.45
Hardback
Save £1.54 =

£8.45
The Art of Tattoo brings you a stunning collection of the most intricate, unique and exquisite tattoos. Showcasing a range of innovative styles as well as traditional designs, and packing a punch of colour and charisma, every one of the tattoos in this book is proof that a tattoo is...
Colour up a storm with these 90 original designs from tattoo artist Sunny Buick.
Hardback
Save £9.52 =

£20.43
A stunning showcase of contemporary tattoo art from around the world
Hardback
Save £3.54 =

£11.45
From the authors of Pen & Ink--New York Times bestselling illustrator Wendy MacNaughton and BuzzFeed books editor Isaac Fitzgerald--the stories behind the tattoos that chefs proudly wear, with their signature recipes.
Paperback
Save £2.74 =

£10.25
Cool tattoo art to colour from an in-demand tattoo celebrity! Flash Tattoos Colouring Book, a follow-up to the widely successful Colour Odyssey presents even more of Chris Garver's gorgeous designs. As a sought-after figure in the tattoo world, Chris is a perfect choice to bring together tattoo art and adult...