Sign up for offers & news
Enter your email address to receive news and special offers.
Shop

>

Birds (ornithology)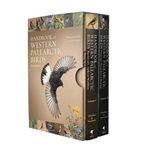 This definitive new handbook is set to become the standard photographic reference for this region. No birders' shelf will be complete without it.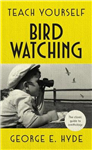 Appreciating the rich diversity of bird life on our island is about more than just looking out of the window. This beautiful book of birds, first published in 1962, is a wonderful resource for any amateur ornithologist of the present - or the past.
Hardback
Save £9.54 =

£50.46
Extinct Birds was the first comprehensive review of the hundreds of the bird species and subspecies that have become extinct over the last 1,000 years of habitat degradation, over-hunting and rat introduction. It has become the standard text on this subject, covering both familiar icons of extinction as well as...
Paperback
Save £6.32 =

£15.63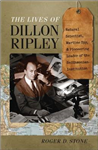 The true story of the last Renaissance man
Hardback
Save £5.14 =

£13.85
An acknowledged classic of narrative nature-writing, Donald Watson's The Hen Harrier was the culmination of a lifetime's study of this beautiful upland bird. A gentle, warm and wonderfully written book, The Hen Harrier stems from an age of 'amateur' conservation, from the pen of a man who cared deeply about...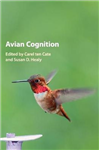 Birds have remarkable cognitive abilities, often on a par with those of apes and monkeys. This volume describes the full range of avian cognitive abilities, exploring what birds are able to do, how they do it and how this relates to the cognitive abilities of other species, including humans.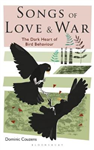 The dawn chorus: a single voice cutting through the darkness heralds a breaking wave of sound at the very beginning of the day. It is an iconic natural phenomenon with many familiar performers, yet it is a mysterious event for which there is no complete explanation. A mass of starlings...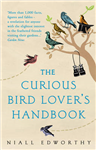 You don't have to be a dedicated birdwatcher to be a bird lover.This handbook sets about answering every interesting question there is to ask about birds. There are over 10,000 species in the world, including over 500 in Britain, some rare and endangered, some bizarre and beautiful, others common and...