Sign up for offers & news
Enter your email address to receive news and special offers.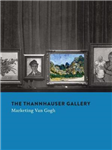 While legend has it that Vincent van Gogh 1853-1890 sold only one work during his lifetime, it was not long after his death that sales of his paintings began to shatter auction house records. In this carefully researched book, leading Van Gogh scholars provide us with a glimpse into classified...
Paperback
Save £1.54 =

£8.45
In this groundbreaking work, the legendary Simon de Pury offers an intimate look at the art world and its most famous collectors.
Hardback
Save £9.54 =

£20.46
Lord Hindlip presided over London's auction house Christie's during a time of great excitement in the art world. The 1960s, 70s and early 80s saw the wholesale denuding of country houses and ransacking of attics right across the country - yielding genuine treasures and fakes both cunning and clumsy in...
Paperback
Save £4.34 =

£12.65
It is estimated that there are over 300,000 companies involved in the world's art market, employing around 2.8 million people. But the art world carries a veneer of mystery and secrecy that many people find daunting, and the language used by market insiders can be alienating and confusing to those...
Paperback
Save £0.04 =

£9.96
Acclaimed on first publication, 'Groovy Bob' is the cult biography of hedonistic gallery owner Robert Fraser and a dazzling evocation of 1960s culture and counter-culture. Taste-maker, heroin addict and promiscuous homosexual, Fraser astonished London with the artists he introduced, including Warhol, Blake, Haring, Oldenburg and Basquiat.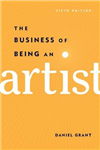 The fifth edition of this updated and expanded classic provides visual artists with an in-depth guide to developing and building a career as a professional artist. Veteran art writer Daniel Grant weaves the words and experiences of dozens of practicing artists throughout this informative volume to describe their real-life challenges...
Paperback
Save £1.54 =

£8.45
Hardback
Save £3.54 =

£36.46
Presents the survey of aristocratic art-collecting and patronage in Elizabethan England, as seen through the activities of Robert Dudley, Earl of Leicester ca. 1532-1588.
Paperback
Save £3.54 =

£11.45
Now available in an updated paperback edition, this fascinating and critically acclaimed book explains the market for art - and art's value for all of us.