Sign up for offers & news
Enter your email address to receive news and special offers.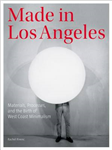 In the 1960s, a group of Los Angeles artists fashioned a body of work that has come to be known as the "LA Look" or West Coast Minimalism. Its distinct aesthetic is characterized by clean lines, simple shapes, and pristine reflective or translucent surfaces, and often by the use of...
Paperback
Save £1.29 =

£23.71
The landmark Jewish Museum exhibition Primary Structures offered the first presentation of Minimalist sculptures in the United States, in 1966. This title presents the study of modern art history and provides an authoritative survey of Minimalist sculpture in the 1960s.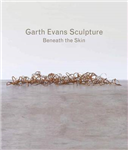 Garth Evans is a sculptor as capable of evoking intimacy and simplicity as he is of dealing with the monumental and the timeless. In this complete survey of his career, Evans emerges as one of the most creative and influential artists to bridge the generation of Antony Caro and Philip...
Hardback
Save £13.34 =

£26.16
In Paris in the 1920's a new style was born, rejecting the embellishments of Art Nouveau and Art Deco, it allied the linear proportions of late eighteenth-century furniture to a twentieth-century perception, paring down superfluous detail to the essence of classic modernism. This title offers insights on artists of the...
Hardback
Save £2.79 =

£32.21
Addresses the whole breadth of Donald Judd practices. Drawing on documents found in nearly twenty archives, the author explains why some of Judd's works of art seem startlingly ephemeral while others remain insistently physical. He also examines Judd's commitment to empirical values and his political activism.
Paperback
Save £2.72 =

£10.23
Beautifully illustrated and internationally recognized as the definitive survey of Minimalism.
Paperback
Save £4.72 =

£13.23
A clear, extensive, concise and informative account of this fascinating phenomenon.
Paperback
Save £8.72 =

£19.23
This work documents the network of ideas that has been labelled conceptual art. Including texts by and taped discussions among and with the artists involved, the book is arranged as an annotated chronology.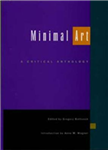 Including an introduction and bibliography, this is a collection of writings by and about the work of the 1960s minimalists, generously illustrated with photographs of paintings, sculpture, and performance.