Sign up for offers & news
Enter your email address to receive news and special offers.
Shop

>

Antiques & collectables: jewellery
Antiques & collectables: jewellery
Hardback
Save £9.52 =

£20.43
The Merriweather Post collection offers an enthralling glimpse into one of the most remarkable, and intact, collections of jewelry ever amassed.Spectacular immerses the reader in jewelry history and design, weaving in seminal moments in Post's life as one of the most passionate and confident collectors of jewelry of the twentieth...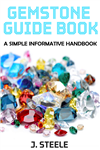 Over the years J. Steele has worked with some of the best gems God's earth has to offer. He has now put this guide book together for all to use. This is a simple informative guide book. Buying colour gems is a challenge.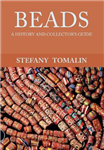 Explores the fascinating world of British beads.
Paperback
Save £5.14 =

£13.85
Accompanied by archive images, fashion photography and beautiful bracelets, necklaces, rings and brooches, this book explores the key designers and jewellery houses, technical developments and cultural influences that shaped jewellery design.
Hardback
Save £21.54 =

£38.46
Over the years, the author has amassed a collection of uncut precious and semi-precious stones, along with antique pieces of carved amber and jade, all of them found or acquired on her many journeys around the globe. This book represents the personal odyssey of antique dealer.
Hardback
Save £19.54 =

£35.46
A trip to the discovery of jewelery manufacturing. Founded in Paris in 1896, Van Cleef & Arpels is perhaps the most renowned maison of fine jewelery in the world. The book reveals for the first time the secrets of the Mains d'Or that make every piece by Van Cleef &...
Hardback
Save £5.54 =

£14.45
Translation of: Edelsteine und Schmucksteine.
Hardback
Save £7.54 =

£17.46