Sign up for offers & news
Enter your email address to receive news and special offers.
Paperback
Save £6.54 =

£38.46
Drawing on the interplay between farming and research, this popular textbook provides an updated account of the key techniques for manipulating reproduction in farm animals. It places due emphasis on techniques developed or improved over the last decade, covering technologies for cattle, pigs, sheep, goats, buffaloes, camelids, horses and poultry.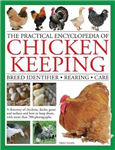 Directory of chickens, ducks, geese and turkeys and how to keep them, with 700 photographs.
Paperback
Save £5.14 =

£13.85
Bees, our most important pollinators, are in decline the world over. They love to live in urban environments, where it's a short flight path from one type of plant to the next. But conventional gardens that favour lawns and pesticides over flowers and fruit trees are scaring the good bugs...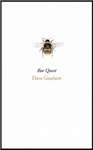 A hunt for the world's most elusive bees leads Dave Goulson from Salisbury plain to Sussex hedgerows, from Poland to Patagonia. Whether he is tracking great yellow bumblebees in the Hebrides or chasing orchid bees through the Ecuadorian jungle, Dave Goulson's wit, humour and deep love of nature make him...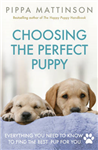 From the bestselling author of The Happy Puppy Handbook comes the definitive guide to choosing the perfect puppy for you.
Paperback
Save £1.54 =

£8.45
Beekeeping is a diverse activity in which many people become absorbed, enjoying the systematic and often hard physical work of securing good honey crops or collecting beeswax. This lively book covers how to get started, how to achieve and collect good harvests, troubleshooting and more.
Paperback
Save £1.54 =

£8.45
Offers all the information you need to help you to start keeping chickens, from how to choose, house, feed and handle them to how many eggs they lay, their affect on the local ecosystem and how to protect from foxes and other predators.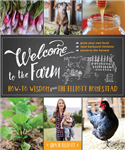 Whether you want to dabble or immerse yourself completely in the back-to-basics lifestyle, Welcome to the Farm is a fully illustrated guide to growing the very best food right in your own backyard. Shaye Elliott shows you how to harvest baskets full of organic produce, milk a dairy cow and...
Paperback
Save £2.74 =

£10.25
For fans of Sheryl McCorry's DIAMONDS AND DUST and Sara Henderson, this is the story of Toni Tapp Coutts's extraordinary childhood on the legendary Killarney cattle station in the Northern Territory as the eldest of ten children and daughter of cattle king Bill Tapp.