Sign up for offers & news
Enter your email address to receive news and special offers.
On sale!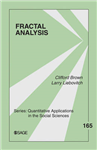 Paperback
Save £3.54 =

£11.45
As one of the only texts introducing fractal analysis and the social processes involved to social science readers, this is a must-have book for those looking to gain an understanding of this area of analysis.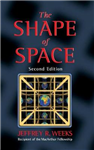 Covers the basic geometry of two and three-dimensional spaces. This work includes experiments to determine the true shape of the universe and contains illustrated examples and exercises that teach mind-expanding ideas. It explains how radiation remaining from the big bang may reveal the actual shape of the universe.
On sale!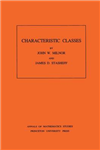 Paperback
Save £33.14 =

£55.86
The theory of characteristic classes provides a meeting ground for the various disciplines of differential topology, differential and algebraic geometry, cohomology, and fiber bundle theory. As such, it is a fundamental and an essential tool in the study of differentiable manifolds. In this volume, the authors provide a thorough introduction...