Sign up for offers & news
Enter your email address to receive news and special offers.
Stuck for a gift idea for a friend or family member, then look no further!
We have a great selection of books designed to make you laugh, they will make great gifts. From Craft Fail; When Homemade Goes Horribly Wrong, The Middle-Class ABC, Very British Problems or Play it as it lies for the golf fanatic, but be careful you may want to keep them for yourself!
On Sale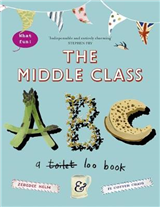 On Sale