Sign up for offers & news
Enter your email address to receive news and special offers.
Books are my bag!
The Books Are My Bag campaign, which this year began on Thursday 9th October, is the biggest nationwide celebration and promotion of books and book shops held in the UK. It was launched in 2013 and was devised pro bono by M&C Saatchi, inspired by the precepts of Lord Maurice Saatchi's Brutal Simplicity of Thought.
The Great British Book Shop is really proud to support this campaign and offer a wide variety of books that celebrates the diversity of excellent publishing in the UK. One of our aims is to create a dynamic book-buying, book-loving community while supporting and championing independent publishers.
The Bookshop Book is the official book for Books Are My Bag 2014.
From the oldest bookshop in the world, to the smallest you could imagine, and from bookshops in barns to those in churches, The Bookshop Book explores the history of bookshops and books, reveals authors' favourite literary haunts and examines over 200 weird and wonderful shops worldwide. The Bookshop Book is a love letter to bookshops all around the world

As part of this amazing worthwhile campaign, there are lots of fun and exciting things you can do with your children, including activity sheets with Hugless Dougless and Maisy.
Downloadable fun & games for all the family!
Celebrate Books Are My Bag with some of these great new releases...
On Sale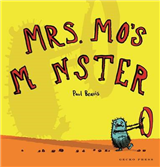 On Sale