Sign up for offers & news
Enter your email address to receive news and special offers.
Shop

>

Publishers

>

WORKMAN PUBLISHING
Books by Publisher: WORKMAN PUBLISHING
On sale!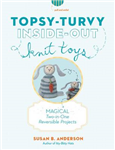 Paperback
Save £2.74 =

£10.25
A collection of dozen toys featuring a dog in a doghouse, a chrysalis with a fluttery surprise inside, a tiny hidden fairy, pigs in a blanket, and more. It includes special tutorials from the author explaining special techniques, such as how to apply any applique and how to embroider "eyes"...
On sale!
Hardback
Save £13.54 =

£26.46
One hundred and fifty recipes are presented in this cookbook, many of them unique to the author's restaurant, such as lobster-filled crepes with a carrot-emulsion sauce, topped with a pea-shoot salad dressed lightly with lemon-infused oil, to name one of the simpler ones!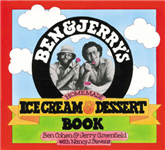 Tells the story of Ben & Jerry's ice cream company, and shares recipes for chocolate, fruit, and other flavors of ice cream, sorbets, sundaes, and sauces.