Sign up for offers & news
Enter your email address to receive news and special offers.
Shop

>

Publishers

>

St Martin's Press
Books by Publisher: St Martin's Press
On sale!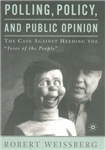 Hardback
Save £25.14 =

£43.86
The opinion poll has become commonplace in politics and typically reveals public desires for greater government social welfare assistance, such as more aid for education or health care. Unfortunately, polls usually lack basic economic restraints.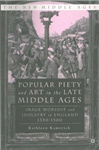 Addressing the late medieval debate over image worship and the use of religious art to teach unlettered laity their faith, this volume shows how lay people responded to and used holy images in their parish churches, at shrines and in prayer books.