Sign up for offers & news
Enter your email address to receive news and special offers.
Shop

>

Publishers

>

Soundcheck Books
Books by Publisher: Soundcheck Books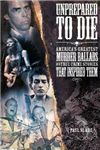 Journalist and music writer, Paul Slade, examines eight popular murder ballads looking at the stories behind them and who has recorded them down the years. Murder ballads continue to fascinate us and Slade unpicks their rich history and shows why they still have such enduring appeal today.
On sale!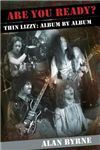 Paperback
Save £3.54 =

£11.45
There have been several books on mega-selling rock band Thin Lizzy, but this is the first one to concentrate on their albums and how they were made via interviews with band members, producers and friends.
On sale!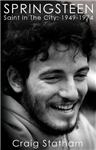 Paperback
Save £3.54 =

£11.45
The author contends that to fully understand Bruce Springsteen's recorded output it is necessary to know about his formative years. Based on extensive interviews and research, long-time fan Craig Statham gives the reader that understanding.