Sign up for offers & news
Enter your email address to receive news and special offers.
Shop

>

Publishers

>

Sams Publishing
Books by Publisher: Sams Publishing
On sale!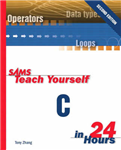 Paperback
Save £4.74 =

£13.25
C is a powerful and flexible language used for a wide range of projects. This guide shows you how to program in C in an easy-to-understand format. You begin with learning the basics to write a first program and then move on to arrays, pointers, disk input/output and functions.
On sale!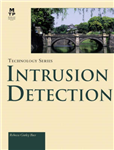 Hardback
Save £13.14 =

£25.85
Presenting real analysis schemes and responses as well as a detailed discussion of the vulnerabilities that exist in many systems and approaches to testing systems for these problems, this book is for courses in network security.